An exciting new course taught by the
woman who literally wrote the book on
how to create awesome brand names.
Imagine having a name you love.
A good name can be life or death in the marketplace today.
It has to be sticky and connect with customers with just a word or two.
Get it right, and your name will be a powerful magnet that gets you noticed and gets sales.
Get it wrong, and you'll turn off potential customers and lose business to your competitors.
Coming up with a captivating name for your brand is challenging.
You spend countless hours in search of that unique name, you finally get all of the decision makers to agree… only to find that the domain name is not available, or that there are trademark issues.
Or, you choose a name that's spelling-challenged or has a difficult domain name. Why? Because you can't come up with anything better. (Sound familiar?)
That's why so many people settle on a name that's "just okay" but no one really loves. But you don't have to!
The naming process doesn't have to be painful and drag on for weeks and weeks. It can actually be fast and fun. You'll discover that for yourself will be when you enroll in this exciting new course.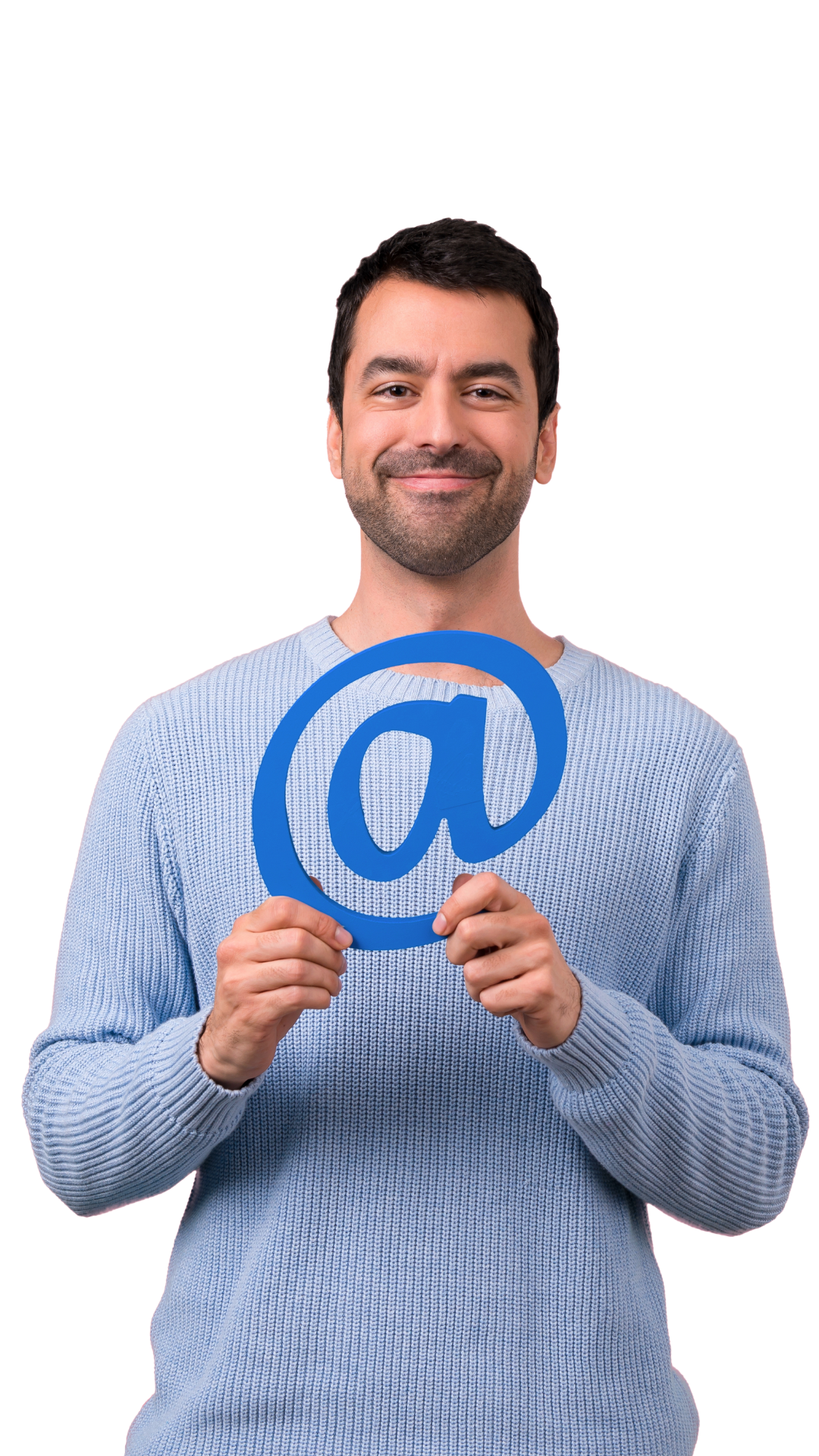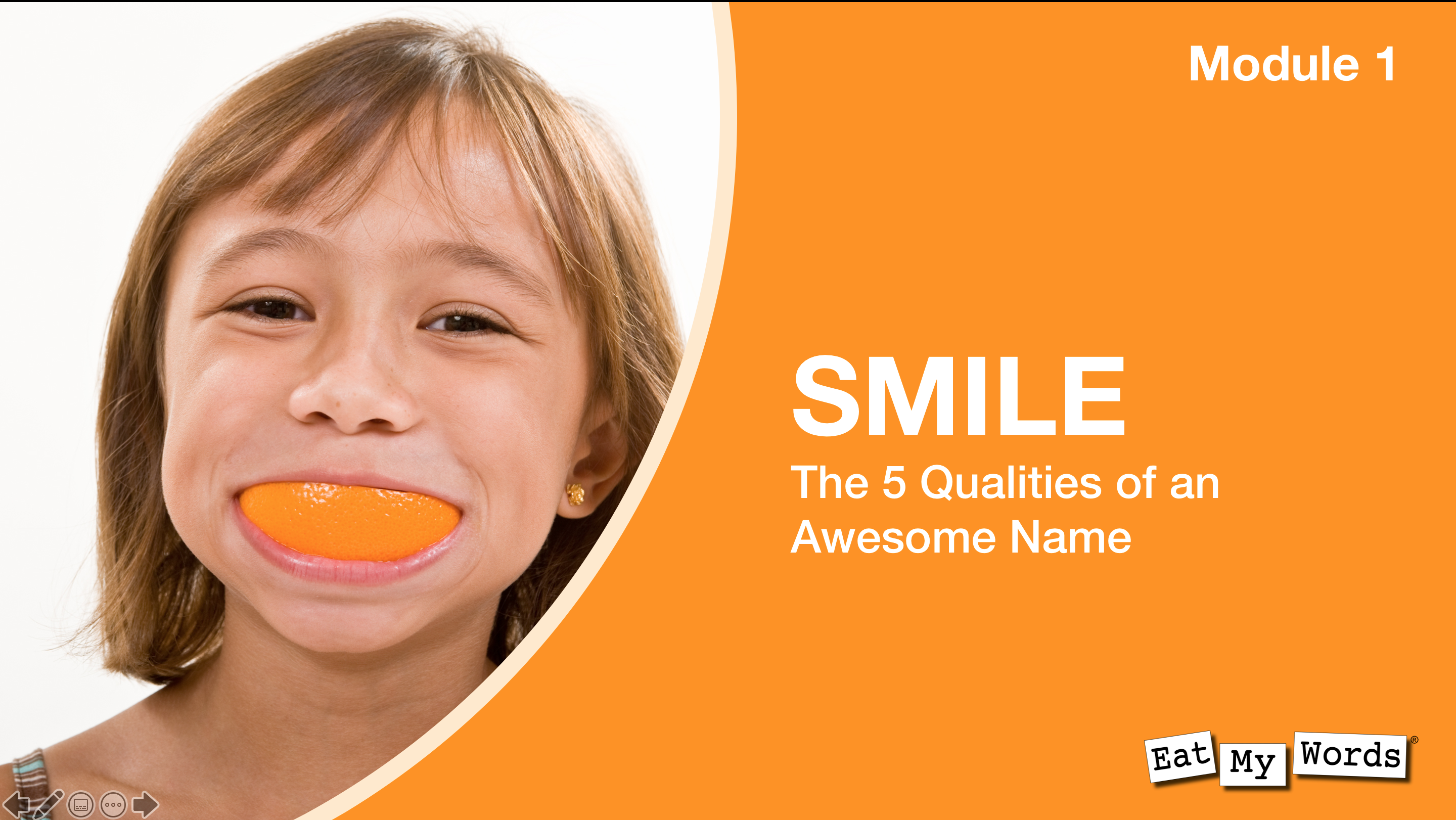 Learn About Magnetic Names
The course starts by teaching you the 5 qualities you need in a winning name: Suggestive, Memorable, Imagery, Legs, and Emotional. You'll complete exercises to develop these qualities for your own name.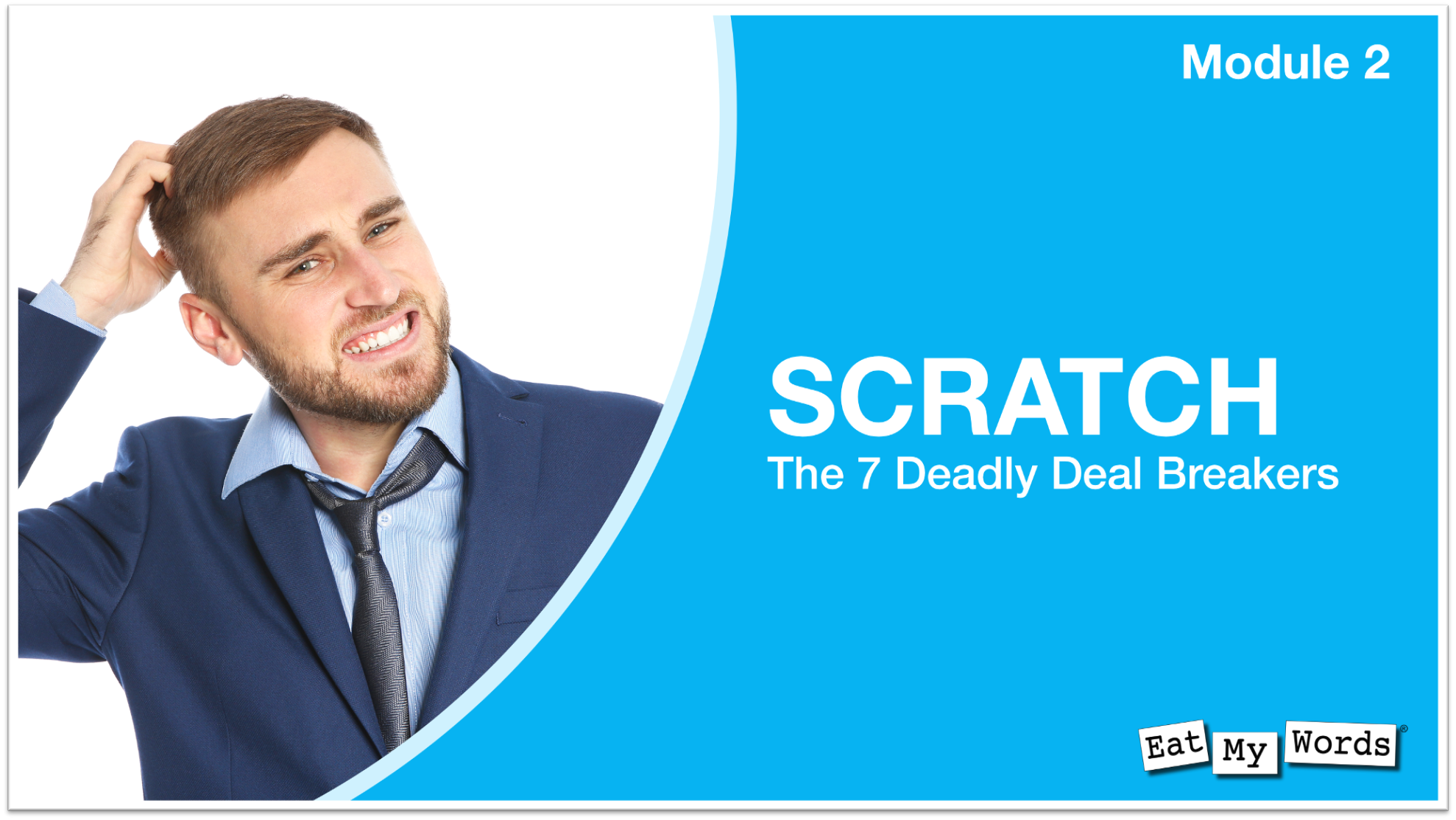 Next, you'll learn about the 7 deadly dealbreakers that will harm your name and repel customers instead of attract them. Learn everything you need to know to make your name absolutely bullet-proof.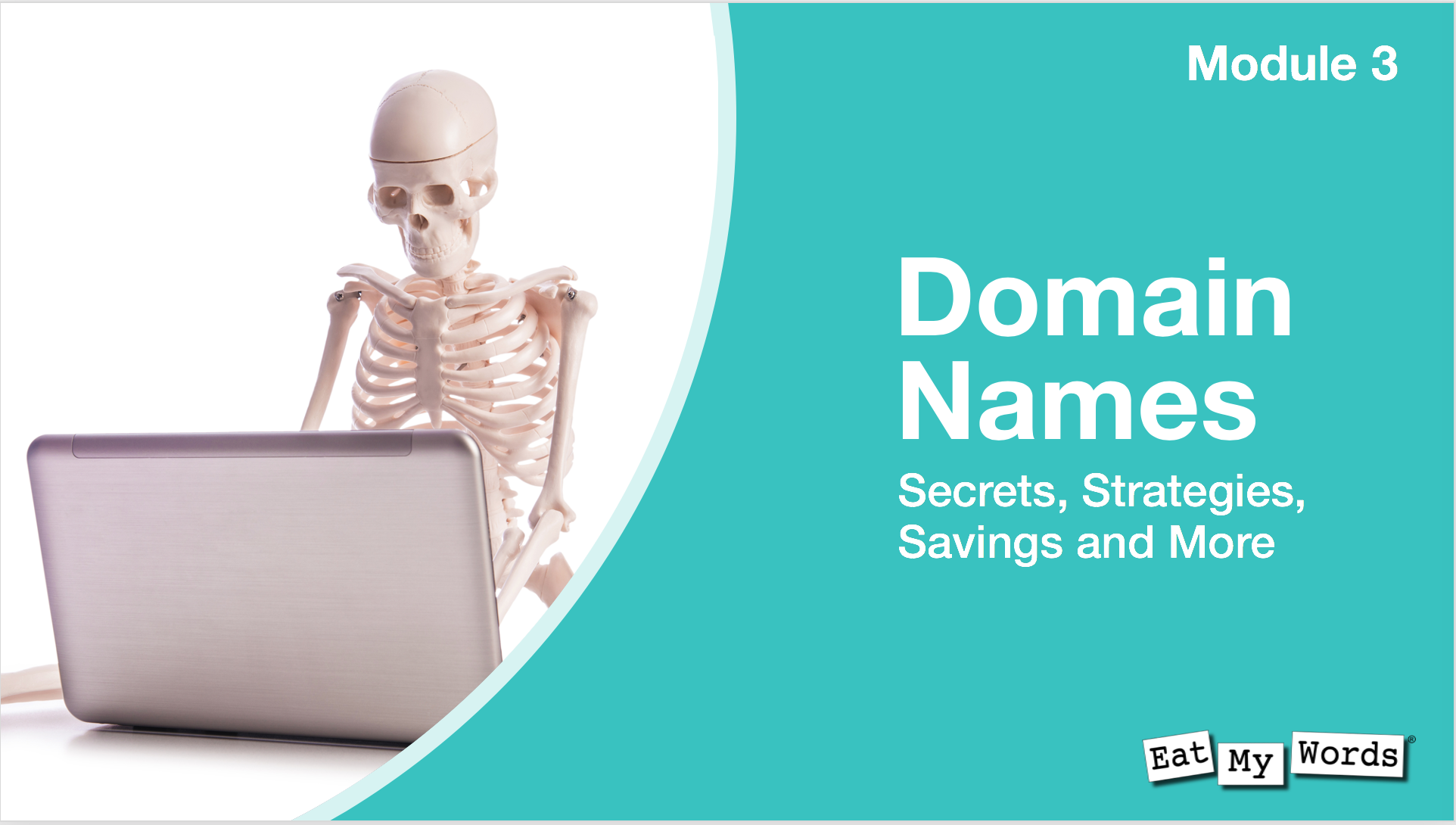 Get Relief From Domain Pain
You no longer have to spend countless hours trying to find an available domain name. These 7 eye-opening lessons will show you creative ways to avoid road blocks and how to save a lot of money.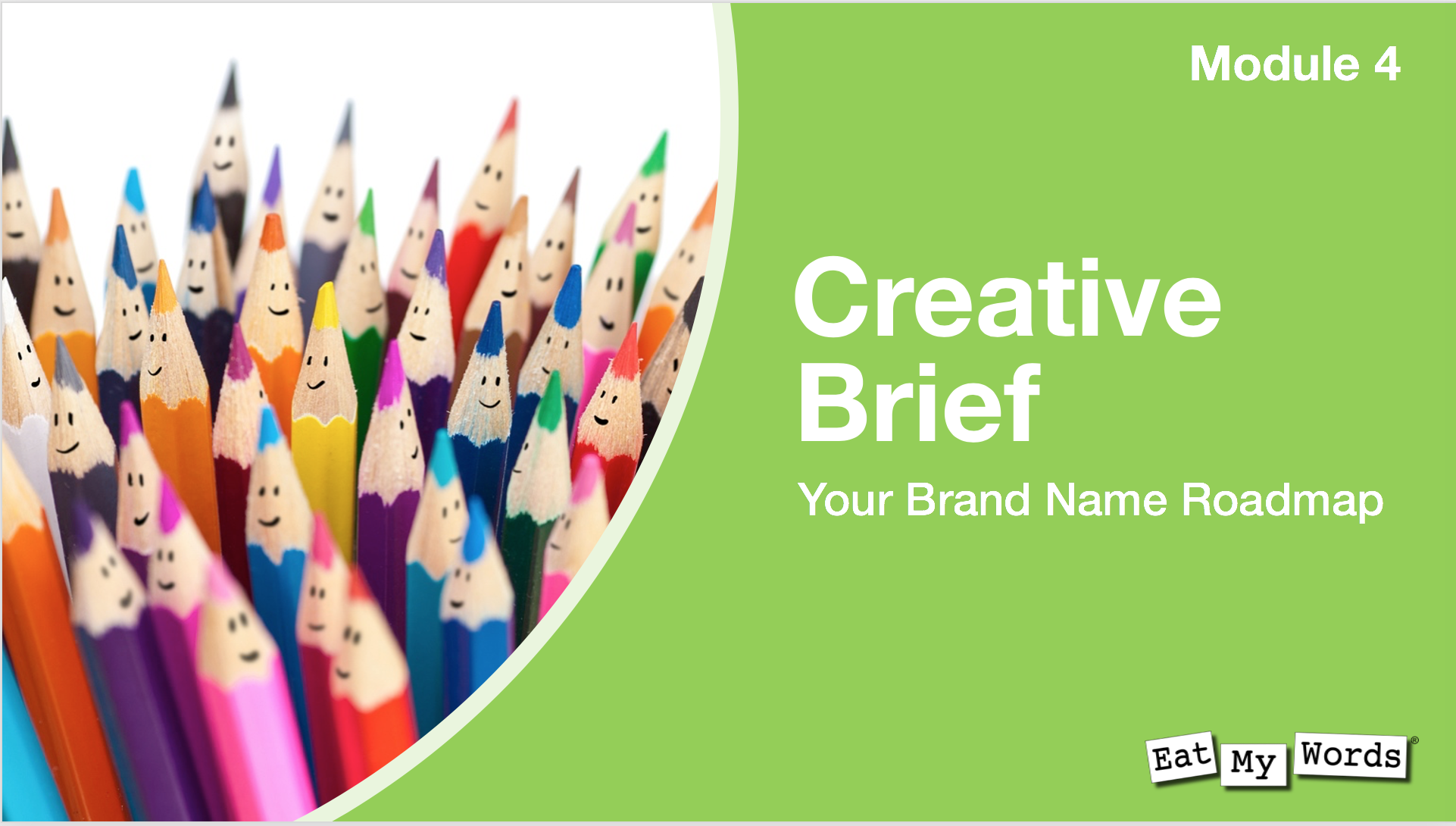 Define and Develop Your Brand
Next, you'll complete your Creative Brief, with the same template used at Eat My Words. This critical document will keep you focused on what's important for your brand and prepare you for brainstorming.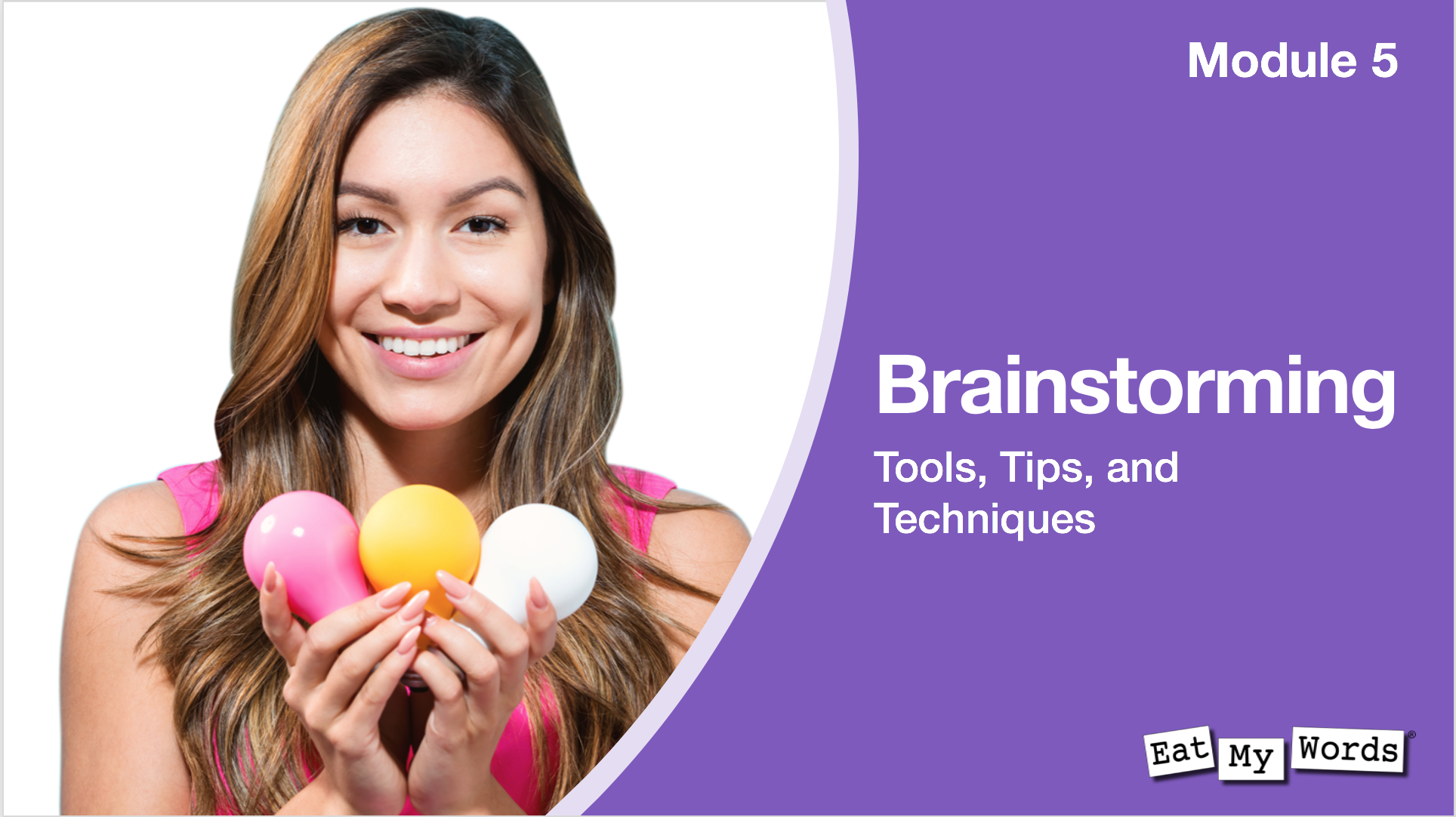 Easily Create Original Names
These 10 creativity lessons will teach you how to
easily come up with original names. You'll learn
secrets of mining the online goldmine for ideas,
discover neat tips and tricks, and coin names.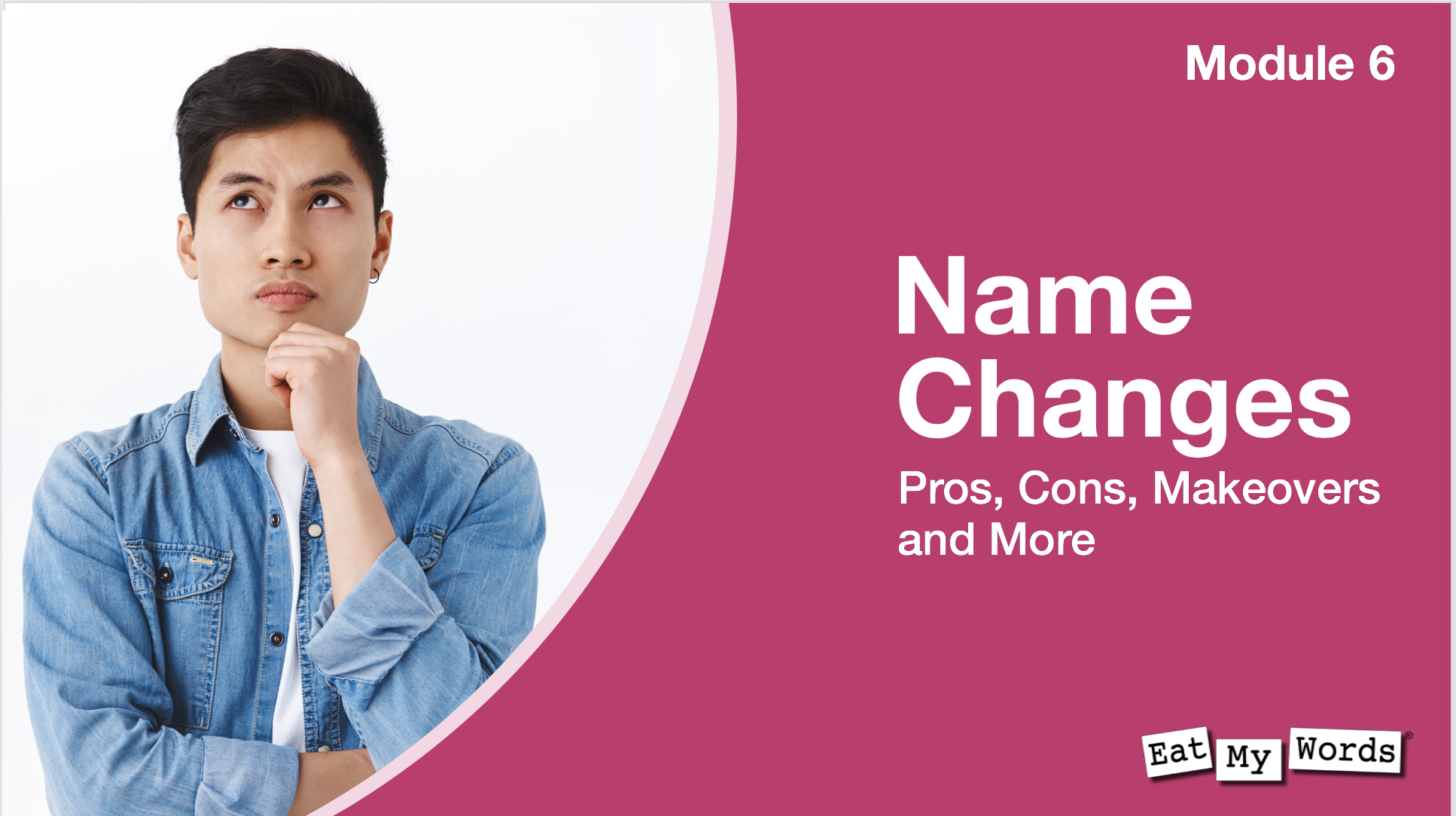 Get Real If You're Rebranding
If you're thinking about changing your name, these 4 lessons will show you the pros and cons, inspire you with before & after makeovers, and help you roll out a rebrand. (Bonus: Name Change Rebrand Checklist.)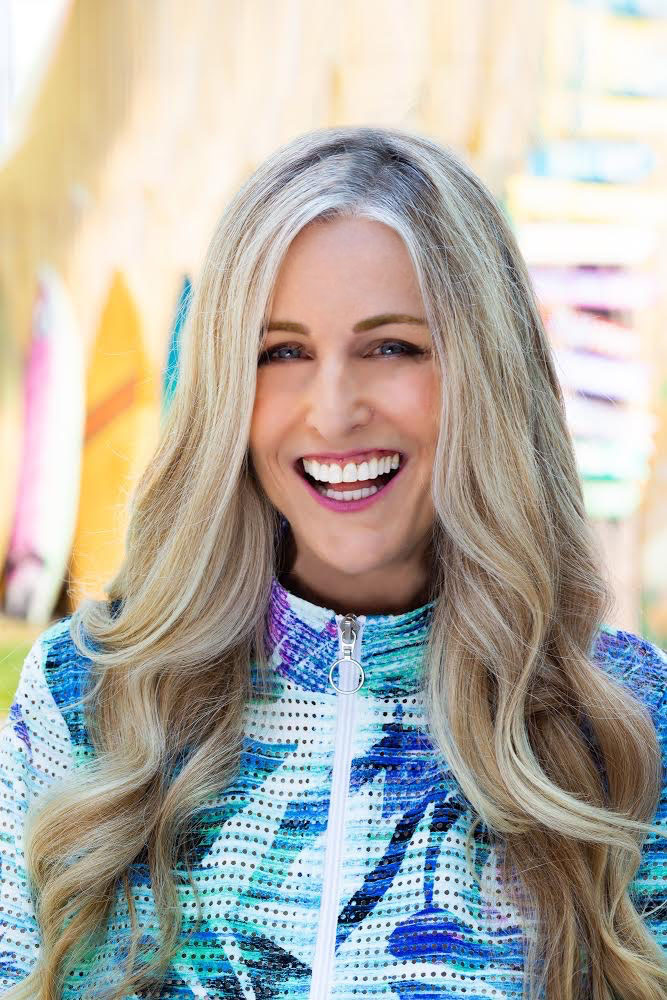 Hi, I'm Alexandra Watkins, your expert brand name coach.
As the founder of leading naming firm Eat My Words, I know a thing or ten about naming brands. For more than 15 years, I've led naming projects for hundreds of clients including Amazon, Coca-Cola, Disney, Google, and Twitter.
And I've created countless love-at-first sight brand names — like the Wendy's Baconator, a GPS for dogs named Retriever, The Church of Cupcakes, and the robotic vacuum Neato. I'm also the author of the brand name bible, Hello, My Name Is Awesome.
How does all this help YOU?
I'm now making all of my expertise available to you for a fraction of what big brands pay.
I have put together the ultimate, no brainer naming course so you can succeed at creating memorable and unique names for your company or product.
And don't worry – anyone can do this – you don't need to have a creative bone in your body! How do I know? I've taught thousands of people how to create awesome brand names, so I know you can do this! Stop wasting your time brainstorming and pulling your hair out trying to find an available domain name. You don't need to keep hitting a dead-end or settle on a name you don't love.
Sign up for my interactive course below and you'll get all the tools you need so that you can come up with a brand name that will stick, not stink.








If you can check of 5 of the 7 items on this list, then How To Create Super Sticky Brand Names is right for you.
1. You're pulling your hair out trying to come up with good names. Every name you've come up with that you like is already taken.
2. You're out of steam and have lost motivation.
3. You don't want to settle on a name you're not happy with and will later regret.
4. You don't have an objective filter for evaluating names and don't trust your own judgement. 
5. You're excited about the thought of having an awesome name that you're proud of and will attract sales and smiles.
6. You want a name that is timeless and bullet-proof.
7. You realize that your name will last longer and get used more than any other investment you make in your business so you know it makes good sense to get it right.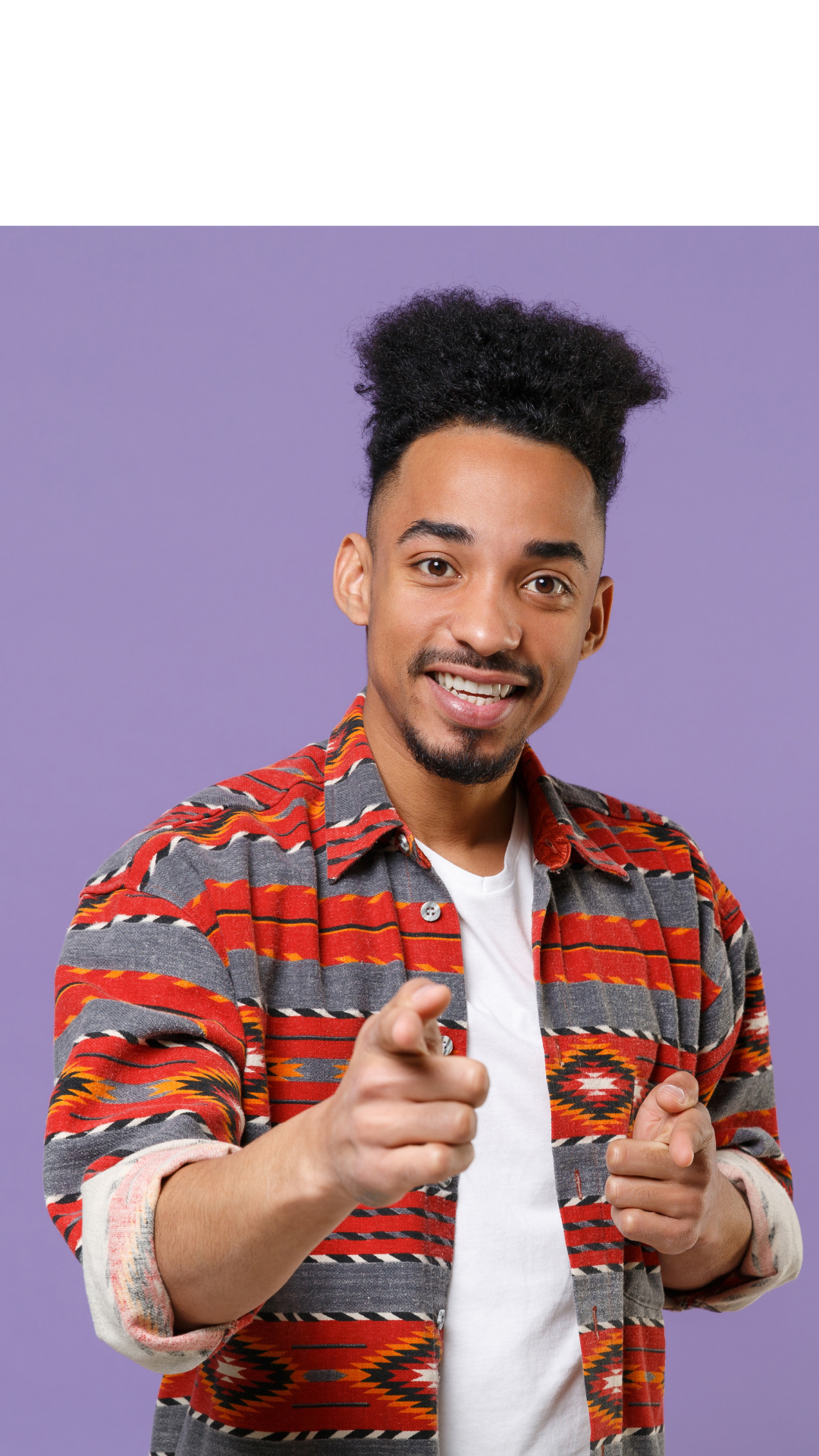 Sign up today and get these valuable trademarking bonuses that will save you time, attorney's fees, and costly legal hassles!
• Trademarking 101 Webinar & Attorney Q&A
• Official USPTO Trademark Guide
• Access to Alexandra's Professional Trademark Screener
• $25/$30 Trademark Screens (which can save you thousands in attorney fees)
• $100 Trademark Screening Set Up Charge Waived